Please follow and like us:
Last Sunday, April 29th, at 1 PM, the Waldport Moose Lodge witnessed the installation of the new 2018-2019 Loyal Order of the Moose #396 Officers and Trustees:
GOVERNOR – Willie Parrett
JR GOVERNOR – Randy Low
SEC/ADMINISTRATOR – Jim Sehl
TRUSTEE #1 – Donald Schroeder
TRUSTEE #2 – James Elkins
TRUSTEE #3 – Chad Newline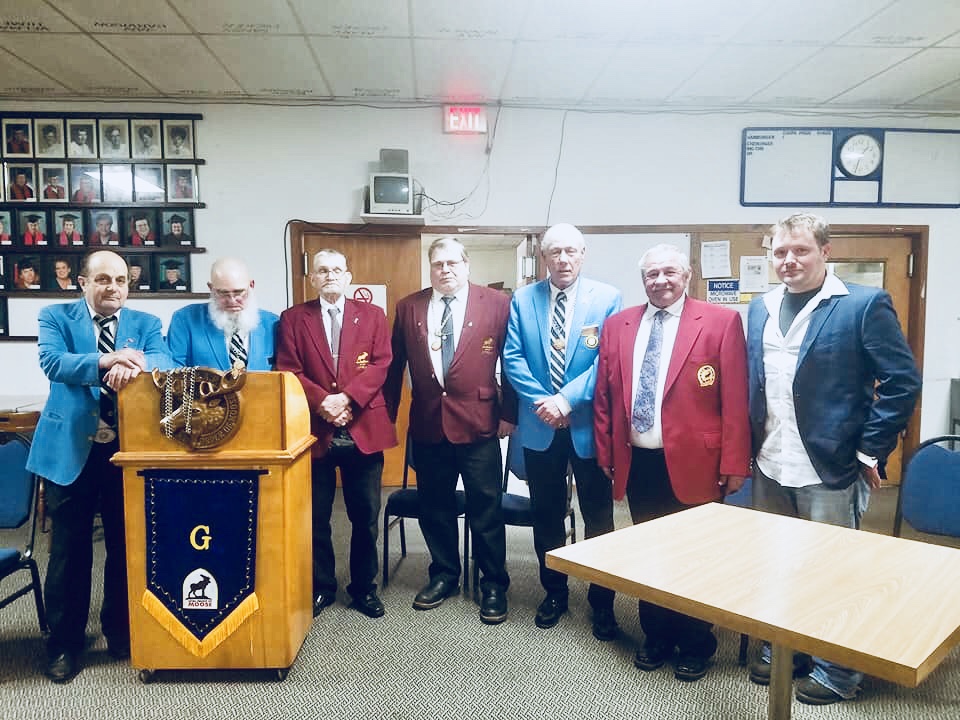 Then on Sunday, May 6th, at 2 pm, it was the Women of the Moose Chapter #1124's turn to install its new 2018-2019 Officers and Chapter Development Chairs:
SENIOR REGENT – TiAnne Rios
JUNIOR REGENT– Michelle Steward
SEC/TREASURER – Marie C. Husband
RECORDER – Emyrose "Ice" R. Husband
Membership/Retention Chair – Sherri Woodson
Community Service Co-Chairs – Tania Vera & Patti Low
Sports & Activities Chair – Carrie Davis
Mooseheart-Moosehaven Chair – Terri Clark
Higher Degree Chair – Ardis Danner
Guide – Mary Schaefer
Assistant Guide – Michelle Berry (Not in photo)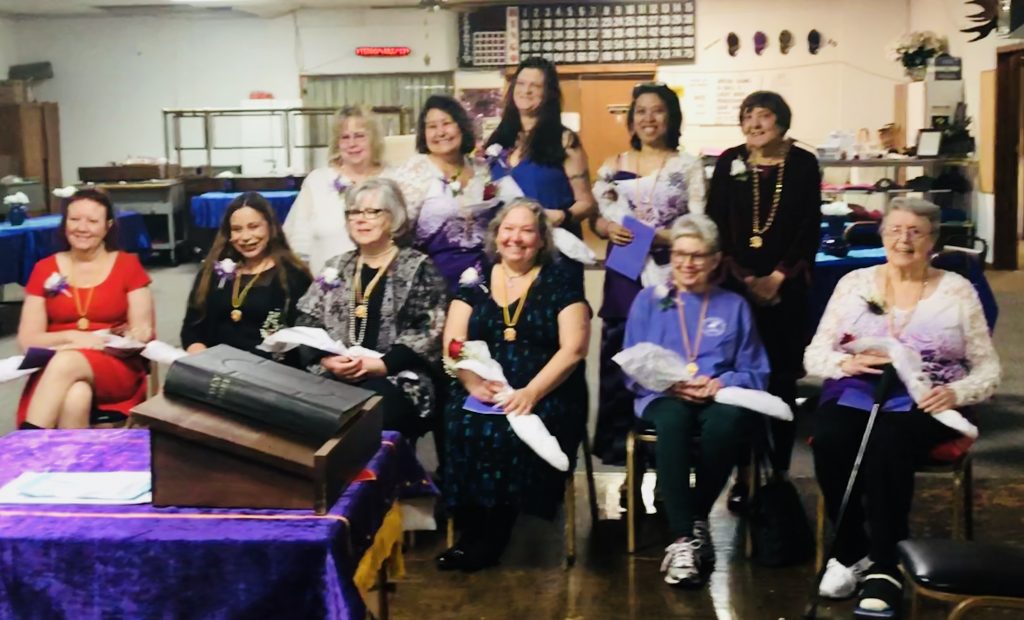 Congratulations to all the 2018-2019 Board of Officers, Trustees & Chairperson!
So now it continues…
We all be accomplishing greatness together for the good of Mooseheart, Moosehaven and our local community. Because…
"A burden heavy to one is borne lightly by many."
Please follow and like us:
Starting Friday, February 2, 2018, our Lodge's Dinner Hours (for Tuesdays, Fridays and Saturdays) are 4:30 – 7:00 pm. Dinner price remains at $8.00 per person unless otherwise indicated.
Thank you all for your continued patronage!
~ Kitchen Manager
Please follow and like us: